Established in 1936 by Morris L. Tobman, our company has grown to a full service insurance agency. Currently the Tobman Insurance Agency currently serves the insurance needs of over 2,500 individuals, families and business concerns in the state of Massachusetts.
Our office includes a modern and secure system for record keeping. In addition, we are able to provide fast rate comparisons of the country's finest insurance companies.
The Tobman Insurance Agency is a firm of well-trained, experienced professionals who are caring and conscientious people; the kind of people you can depend on, with professional service.
Our primary objectives are:
to be honest and fair in all of our business
to be interested in people and their problems
to treat the client's needs as though they were our own
We have a commitment to maintain a high standard of excellence in all that we do to establish a firm relationship of mutual trust and service with each of our clients.
The Tobman Insurance Agency is prepared to provide you with a no cost, no obligation review and comparison of your insurance. Our philosophy is to reduce your insurance cost, and eliminate gaps in coverage. Our professional staff analyzes your insurance requirements first from the viewpoint of Risk Management. By risk elimination, risk reduction, risk transfer, or risk assumption the cost of your package of insurance may be considerably reduced.
Tobman Insurance offers you complete insurance programs:
PERSONAL COVERAGE
Auto Insurance
Homeowners Insurance
Condo Insurance
Life Insurance
Disability Insurance
Umbrella Liability Insurance
Motorcycle Insurance
Fire Dwelling Insurance (for non-owner occupied property)
Renters/Tenants Insurance
Boats / Yachts
Valuable Property
Specialty Insurance
COMPLIMENTARY SERVICES
A complete analysis of your insurance needs.
A responsible protection program designed for you
We select companies best suited to you
Competitively priced proposals (quotes)
We move quickly to get your fair, prompt claim settlements
We look for ways to save you money
Replacement cost estimates
Periodic review of your insurance program
Notary Public (a small fee for non-customers)
COMMERCIAL COVERAGE
General Liability Insurance
Commercial Property Insurance
Commercial Auto Insurance
Workers Compensation Insurance
Business Auto and Garage Insurance
Condominium Master Insurance
Commercial Umbrella Liability Insurance
Inland Marine Insurance
Errors and Omissions Insurance (E&O)
Professional liability Insurance
Business Owners Policies
Employment Practices Liability Insurance (EPLI)
Directors and Officers Liability Insurance (D&O)
Business Identity Theft Insurance
Terrorism Insurance
Bonds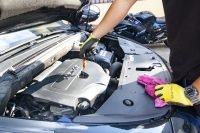 We are an independent insurance agency, and represent several financially stable insurance carriers. By doing so we are able to offer competitive coverage at a better overall value. We do not work for an insurance company; we work for you, and on your side when you have a loss and follow through to see that you get fair, prompt payment.
We represent a carefully selected group of financially sound, reputable insurance companies, and we place your policy with the company offering the best coverage at a competitive price.